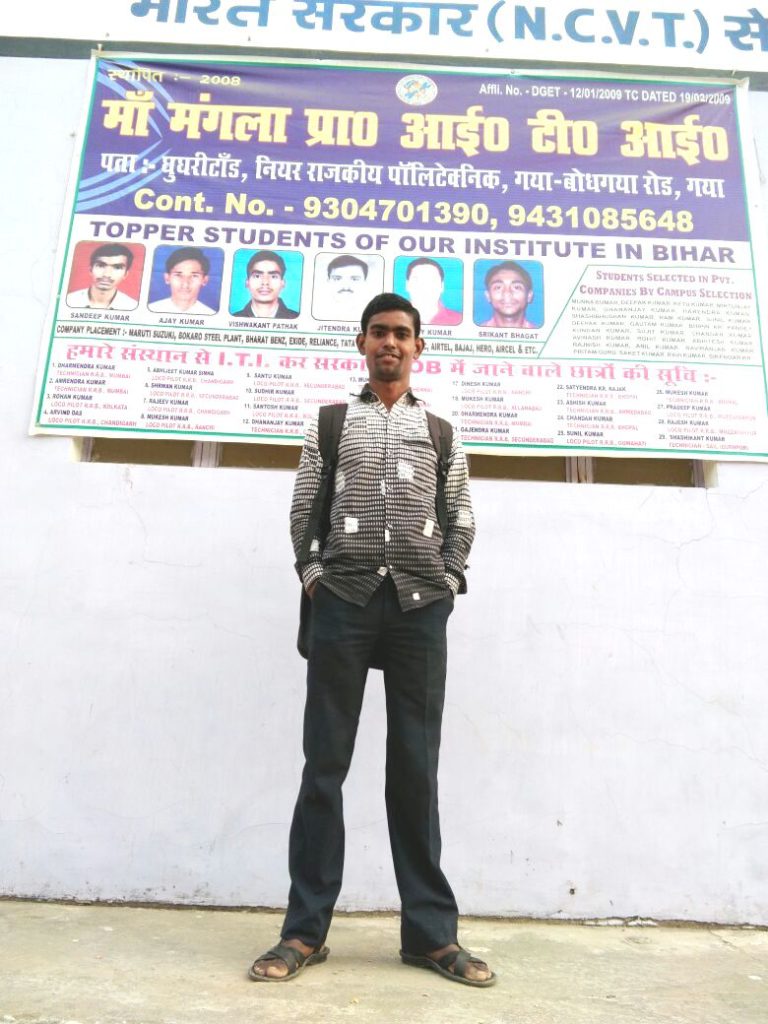 Praveen Kumar, son of late Bhagat Prasad belongs to village-Ladu, Post-Dema, Block- Mohanpur, Dist-Gaya, Bihar. He is dwelling at LBHC since 2005. His mother Smt. Kanti Devi is a house wife. Her economical condition is not good. After accommodated at LBHC, Praveen got admission at Manav Bharti National School (English medium, CBSE based), Kendui, Gaya.
He was an average student but more interested in electricity. When he was studying in Class VII, he had started modestly as switch repair, wire change etc. with electricity at LBHC campus. So NBJK management has decided to promote Praveen Kumar in the area of his interest. He obtained 7.6 CGP in 10th board exam. After that he was facilitated to join ITI with electricity trade.
Now he gets training at Maa Mangla ITI, Gaya. He goes there regularly to learn and practice to be a trained electrician. His performance is good in his class. He also assists main electrician for wiring in building construction for Komal Pujan public School. One week ago he did wiring at LBHC for Kent Ro connection in all houses. Now Praveen is happy and open to new ideas about electricity.