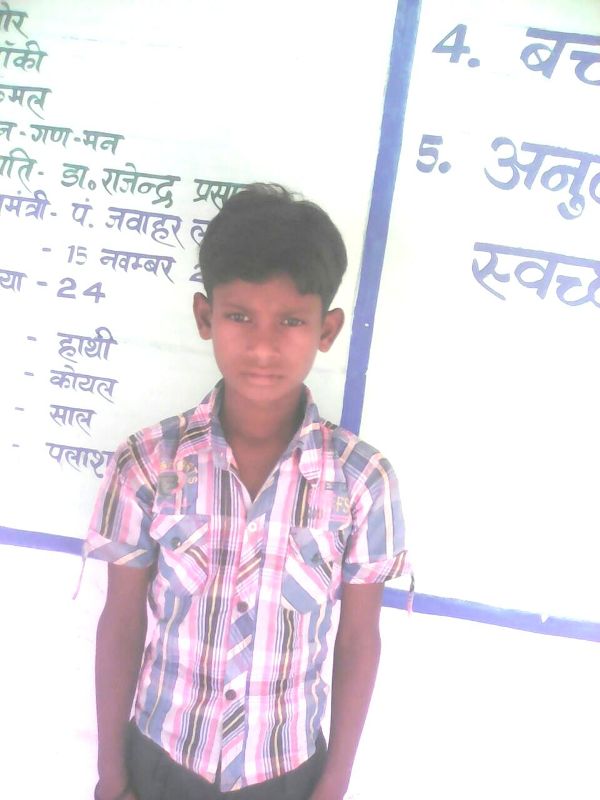 Master Arun or Arun Kumar Das (13 years) is only son among three daughters of Mr. Ashok Das and Mrs. Maya Devi at village Basdharwa of Lokai panchayat in Koderma sadar block of Koderma district, Jharkhand. Arun is a student of class VII in Upgraded Government Middle School at his village but he was an irregular, ill-disciplined and unpredictable student.
During School Management Committee (SMC) meeting, team NBJK of Holistic Rural Development Program has paid attention towards this boy and decided to support him for schooling. When SMC has made query, the members have identified a number of reasons behind Arun's absence from the school. He is a slow learner in study but tasted smoking, gutkha and other bad stuffs under peer pressure. Also he goes to pick Mica remanents in the area for money. Since he belongs to SC category and has a poor family background, some class fellows used to tease him.
This was a tough case but Mr. Ghulam Baquee (Teacher, Remedial Coaching Center) has accepted the challenge. He met the parents and convinced them to ensure their ward's presence in the school. There were counseling sessions for Arun and he was encouraged to play cricket as he likes forever. His school was provided new sports kit and he has been enrolled at RCC also for extra academic support as well as to shun bad company. Now Arun enjoys his school as these measures have made some differences indeed.