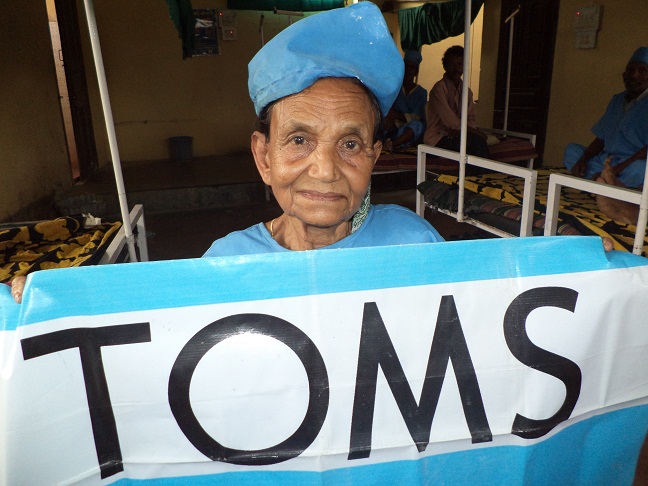 Asha Lata lives in Kumharpara area of Dumka District, Jharkhand. Dumka is one of the most backward districts of Jharkhand. Asha Lata belongs to a poor family. She is 70 years old and lost his husband 5 years back. She has 2 daughters and 1 son. Both her daughters are married and her son has migrated to other city to earn livelihood. She is currently living with her daughter-in-law, who is a homemaker.
Because of cataract blindness, Asha Lata was not able to see. There was a constant clash between her and her daughter-in-law as Asha Lata used to be dependent on her daughter-in-law for all her needs. Due to poverty, she was not able to visit eye hospital for check-up and was forced to live a miserable life.
She was identified by a field worker during home visits and was brought to Lok Nayak Jai Prakash Eye Hospital, Dumka. She underwent a detailed check-up by ophthalmologist and optometrist. As she belongs to a poor community, her eyesight restoration cataract surgery was sponsored by TOMS through NNNVMA. She got a vision of 6/18 post surgery.
She is now very happy as she is able to see properly again. Asha Lata says that now she has good terms with her daughter-in-law as she can now do things on her own without the support of others. She is also contributing to the household works and could go out without anybody's assistance. She thanks the LNJP eye hospital and TOMS to make her see this beautiful world again.
Know more about our eye care programme.