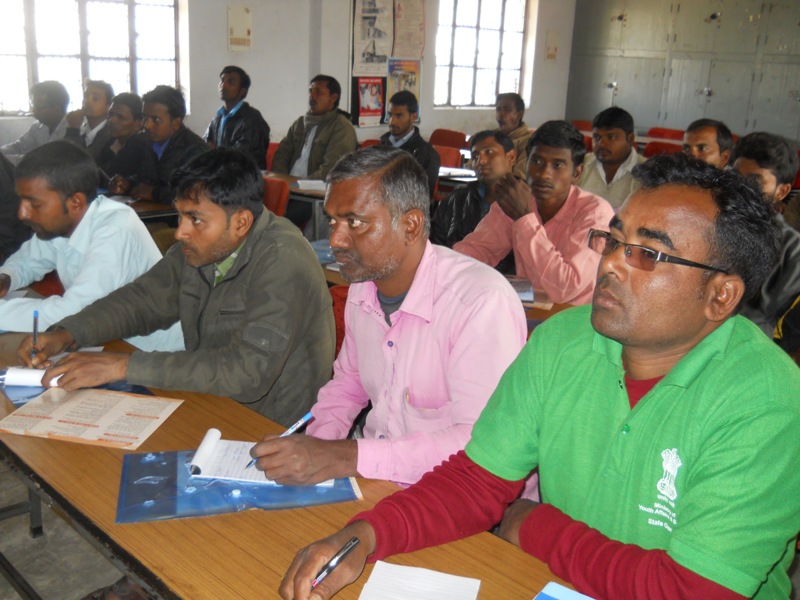 07 February 2017, Amrit Nagar (Hazaribag): To empower Disable People's SHGs with financial activities, two days training was started for 28 members of DSHGs from Hazaribag, Koderma, Gaya and Giridih districts under the Program of Disability Rights with support of AVI-BLF, UK.
Mr. Santosh Kumar Sinha (Block Manager, Poverty Reduction through SHGs Program) has guided the participants towards understanding of DSHG, about people needed to form a self-help group, their criteria, meeting of the group, agenda, relevant rules & regulations, roles & responsibility of group leader and documentation etc. He has stressed upon regular periodical meetings of any DSHG for its smooth functioning and future prospect. On 8th, Mr. Ashutosh Kumar Mishra (Program Officer, SHGs) has introduced about Ledger Book, Cash Book, Pass Book and Group Pass Book to the trainees. Also he threw light over individual as well as group saving and encouraged the members for internal lending within a DSHG.
There were queries and doubts from participants over various related issues and the Resource Persons have tried their best to present the things in a simple way. The training was concluded with vote of thanks from Mrs. Sujata Prasad (Program Manager, Disability Rights).