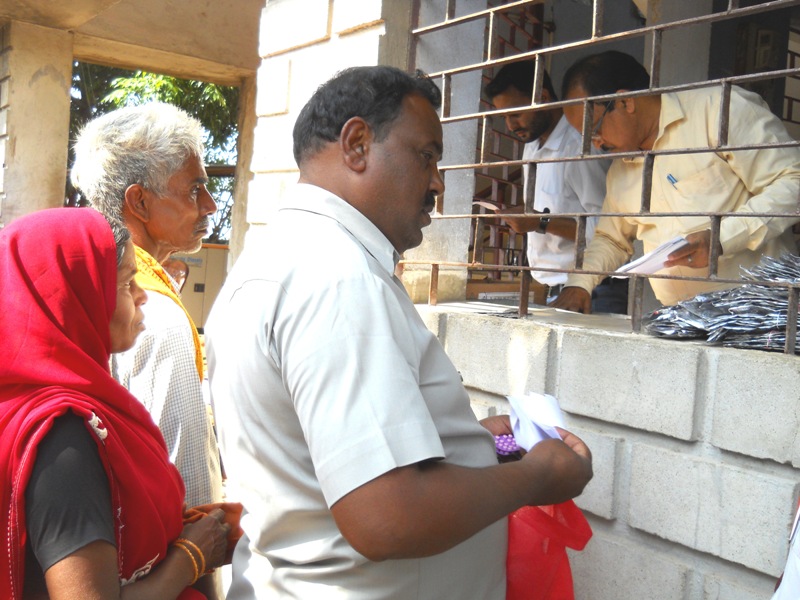 24 October, Hazaribag: NBJK has organized monthly mental health camp with help of Ranchi Institute of Neuro Psychiatry & Allied Sciences (RINPAS), Ranchi under the program of Support to Marginalized Mentally Ill People in partnership with Bread for the World, Germany.
The camp was held in the premises of NBJK Coordination Office, Amrit Nagar (Hazaribag) and 928 patients of epilepsy/mental illness have got medical consultation with medicines free of cost here. Out of these, 894 were old patients and 34 have been enrolled as new to get proper medical intervention for their diseases. All these have come from not only villages of different blocks under Hazaribag district but from other districts like Ramgarh, Koderma, Dhanbad, Giridih, Chatra also. The patients were suffering from epilepsy, insomnia, depression, schizophrenia, bipolar and other behavioural disorders.
RINPAS team was comprised of the psychiatrists like Dr. Vinod Kumar, Dr. Sujeet Prasad and Dr. Amit Kumar Sharma along with the paramedical staffs including Mr. Puroshottam Kumar, Mrs. Jayanti Ayunanda, Mrs. Renu Tirky and Mr. Puran Munda.
NBJK staffs like Ms. Shahjehan, Mrs. Neelam Sharma, Mrs. Mary Hansda, Mrs. Pratima Devi, Mr. Annu, Mr. Om Prakash, Mr. Sudeep, Mr. Shailesh, Mr. Narsingh, Mr. Poornprakash Rana and Mr. Sujeet Mishra have laboured hard to manage such a large number of patients. These staffs have ensured medical consultation and medicines for all of them.