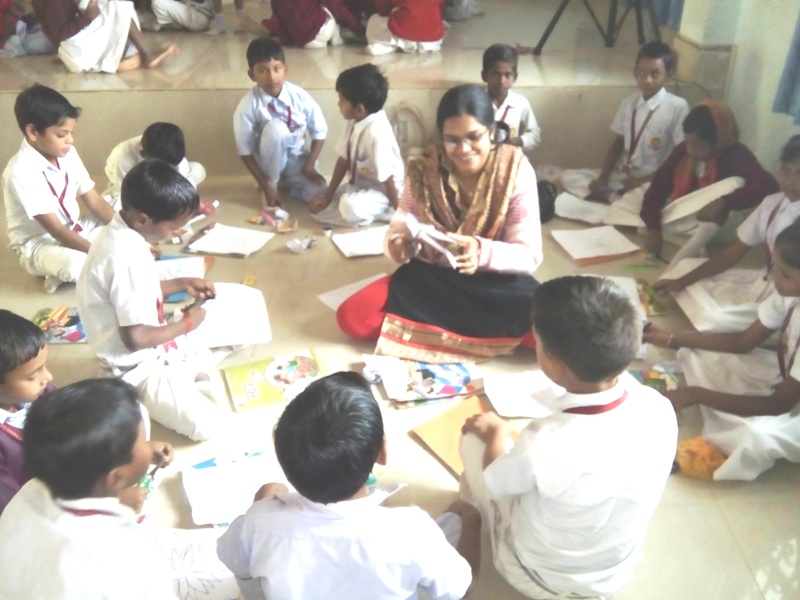 24 November, Silaunja (Bodhgaya): During the first year of NBJK run Komal Pujan Public School, Silaunja (Bodhgaya), the school management team has worked hard to make it popular among parents and local people. KPPS was inaugurated on 5th January 2016 and started for primary classes (Nursery-Std. V) from April onwards.
Mr. Uma Shankar Kushwaha (Principal) has informed about mobilization campaign, the school has launched in the villages with a commitment as No Fee for First Month which impressed most of the parents interested to know about their choice. During field visit before launching this new initiative, some finding like sorry state of government schools in Bodhgaya block of Gaya district, lack of quality private schools, high fee structure of such existing schools and geographical constraints for Bodhgaya based private schools have motivated the management to carry on the project of KPPS.
Currently the school caters more than 221 children from 21 villages around within radius of 12 km. Mr. Kushwaha said about various features adopted by KPPS like friendly environment for children, rich infrastructure (spacious classroom, computer supported smart classes), good teachers, comfortable & safe transportation, periodical monitoring of teachers & students, extra-curricular activities/sports etc. will make the school as a natural destination for children in the area.