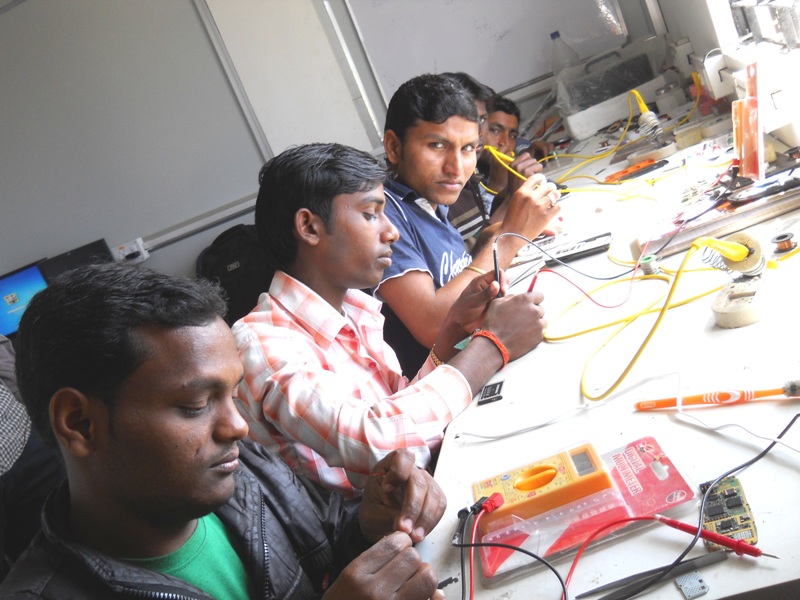 April-June 2017, Hazaribag: Skill for Life program's short term courses on General Duty Assistant, Basic Computer Applications and Mobile Repairing & Maintenance have trained 59 (26 males & 33 females) youths during 4th batch of April-May and 40 (17 males & 23 females) among them have secured placement, Mr. Prabhu Nath Sharma (Program In-charge) has briefed to organization's media cell and said that parents meeting, alumni meeting and exposure visits at work site have supported the trainees in terms of confidence building, work place knowledge and development of problem solving attitude.
The program has trained 222 youths in four batches from October'16 to May'17 and 168 have been placed till the month. This has achieved 76% placement against set target of 70%. For 5th batch of June-July'17, 50 youths (24 males & 26 females) have been enrolled already, Mr. Sharma updated. He branded the program as successful one that creates human wealth in the sectors of Health Care, IT & ITES and Electronics & Hardware with high placement ratio despite stiff competition from Government sponsored skill development training programs.
The program offers two months residential course of skill development for youths of rural background at the cost of Rs. 1000 only. Earlier placement of girls outside domestic circuit was a challenge but regular tie ups with local employers and deliberation of motivational skills amid such trainees have enabled them to be placed in both domestic and non-domestic circuits, Mr. Kirti Rawat (Placement Officer) has added.