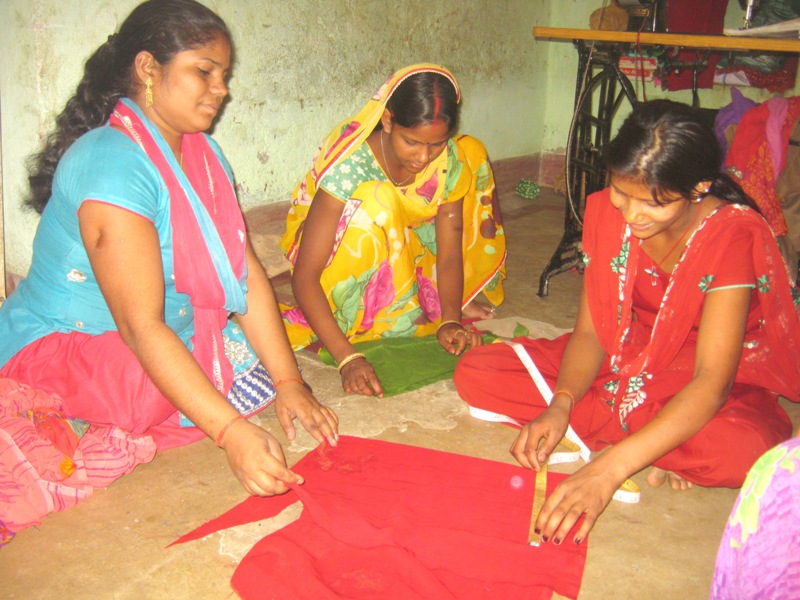 2 November, Koderma: Ms. Savitri Kumari (23 years), an orthopedically disadvantaged young girl from Village-Kolgarma, Panchayat-Kolgarma, Block-Koderma, and District-Koderma (Jharkhand) was identified as a beneficiary under Disability Rights Program by NBJK with support of AVI-BLF,UK. She is fifth daughter of her farmer parents Mrs. Sauli Devi and Mr. Dwarika Yadav.
As Savitri grown up with crutches and got education till intermediate amid challenges, she was promoted under the program of Disability Rights in Koderma district by NBJK. When Savitri was offered any skill development training, she opted for tailoring and Mrs. Kanchan Singh (NBJK field worker) has arranged trainers within her access. Also she was encouraged to join Self-Help Group for Disabled People namely Krishna Viklang Vikas Samuh in her area. Now Savitri earns Rs. 1500-2000 per month by making clothes and tailoring training for adolescent girls in her village.
She has applied for government support under Swami Vivekanand Pension Scheme for PwDs in Jharkhand. Savitri thanks NBJK for such back-up. Mr. Vinod Rana (District Coordinator, NBJK) has appreciated the young girl who didn't surrender before obstacles and became an inspiration for many more.