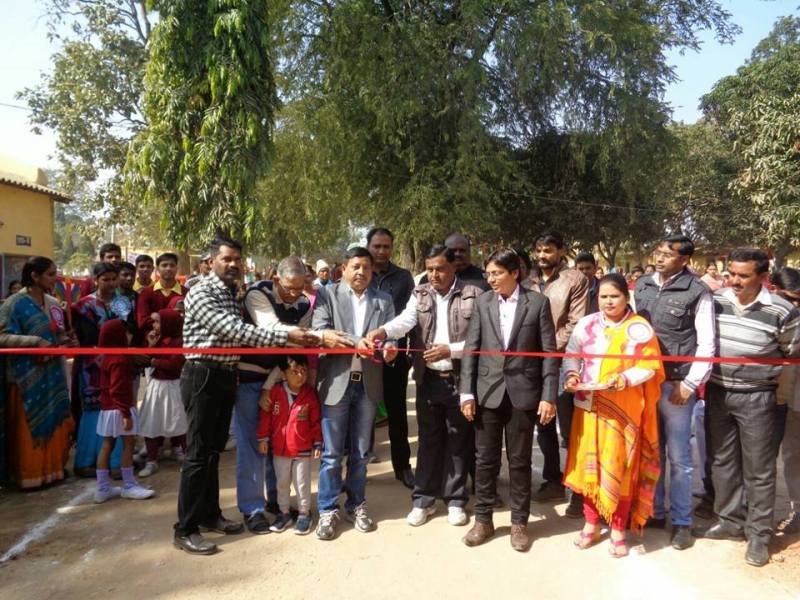 28 December, Bahera: The students of NBJK managed Surekha Prakashbhai Public School have organized a Science Exhibition and shown their talent through more than 45 models upon themes of sanitation, water transport, remote controlled car, biogas plant, rain water harvesting etc. Also they have erected stalls on cookery where tasty dishes were available for visitors.
The function was inaugurated by Mr. Shabbir Ahmad (SDO, Barhi) who praised the school and village students for such an impressive event. Mr. Satish Girija (Secretary, NBJK) has emphasized over quality education to cater children's imagination and quest by the school. Ms. Rina Pandey (Principal, SPPS) has welcomed all guests and justified the connotation of science with homely food for better living. Mr. Gandharv Gaurav (Program Director) has referred about academic achievements by the students.
The program was graced by Mrs. Sheela, Mrs. Damini, Mr. Brijnandan Singh, Mr. Veerendra Sinha, Mr. Indrajit Sharma, Ms. Neha Kachhap, Mr. Santosh Chaurasiya, Mrs. Abhilasha Singh, Mr. Anand Mohan, Mr. Tanweer Ahmad, Ms. Farhat Jahaan, Mr. Tinku Kumar, Mr. Viranchi Singh including other teachers and parents.