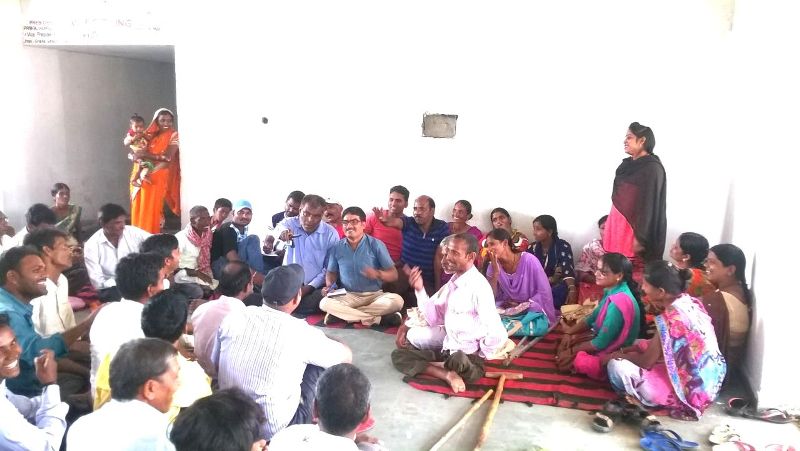 09 September 2017, Hazaribag: District level Disable's People's Organization (DPO) promoted under Disability Rights program with support of AVI-BLF, UK was restructured during a meeting held at Curzon Ground stadium, Hazaribag. The meeting was presided over by Mr. Pappu Lal Vishwakarma and members have changed the DPO's name unanimously as Zila Viklaang Sansthaan. Also they have elected new office bearers among them and Mr. Raj Kumar Rana, Mr. Raj Kumar, Mr. Santosh Kumar, Mrs. Hashibunnisha were declared as President, Secretary, Treasurer and Deputy Treasurer respectively.
The newly elected office bearers have assured for registration of this restructured DPO with this new name soon. Many program staffs and key members like Messrs Deepak Kumar Sharma, Nagesh Kumar, Vinod Yadav, Saroj, Anima Khatoon, Poorn Prakash Rana, Neelam Sharma, Shahjehan Khatoon, Sujit Mishra, Annu Kumar, Shankar Prasad, Manoj Sagar Rana have participated in the meeting enthusiastically.
We want to work as an active organization for the cause of PwDs (People with Disabilities) as most of us are suffering and waiting for entitlements due to systemic lacuna, Mr. Raj Kumar Rana (President) said after the meeting. More than 80 PwDs from Hazaribag Sadar, Badkagaon, Bishnugarh, Padma, Ichak, Katkamsaandi, Katkamdaag, Churchu, Daroo blocks have attended the meeting and all they vowed to work jointly in a planned way to address the issues block wise.