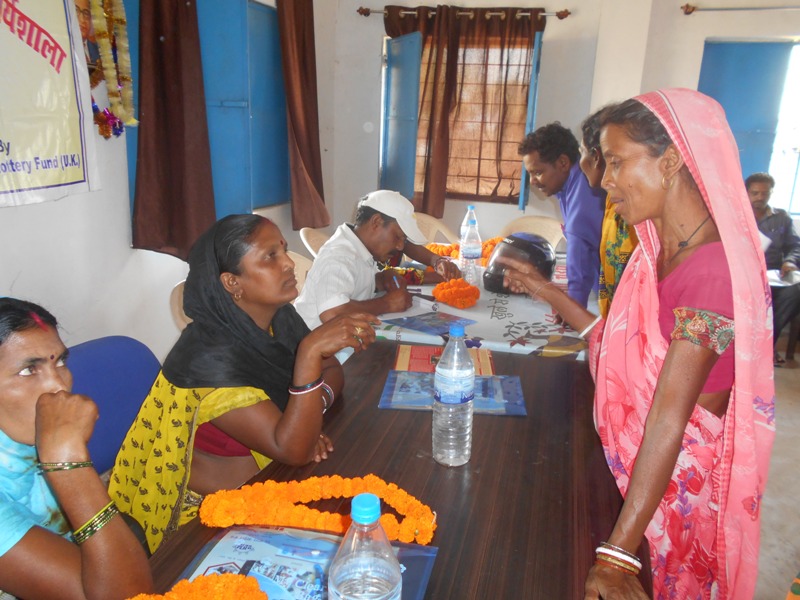 19-24 April 2017, Churchu/Sadar Blocks, Hazaribag: In course of highlighting the rights of People with Disabilities as an important issue, three panchayat level advocacy meetings were held at Indraa, Aango, Irgaa panchayats under Disability Rights program by NBJK with support of AVI-BLF, UK.
On 19th and 22nd, the meeting was organized at Indraa and Aango panchayats of Churchu block while Irgaa panchayat of Sadar block has observed the same event on 24th April. There were 71, 86 and 93 participants respectively from around 30 villages of these panchayats. The program team has invited Mukhiya, Deputy-Mukhiya, Panchayat Sachiv, Ward Members, Aanganwadi Sewikas and identified PwDs to attend the meetings. In the meeting at Aango panchayat, the BDO of Churchu block has come for some time and assured for full cooperation to the PwDs.
During all these meetings, the PwDs have asked about delay in process for Disability certificates & pension, their unheard voices in Gram Sabha meetings, denial of government schemes and drinking water problem for physically handicapped people in villages. They have expressed their sufferings and expected support from people's representatives as well as government officers responsible for services to be delivered among needy people. The Mukhiya of Irgaa panchayat has noted down all the problems of PwDs from his area and promised to help them.
The Disability Rights program team members have shared information upon Disability Rights Act 2016 during the meetings and justified the rights of PwDs.