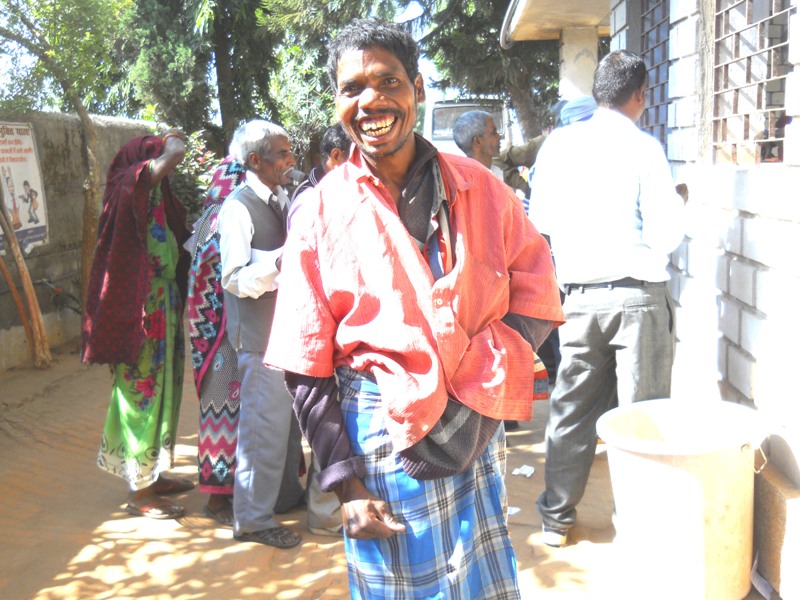 28 November 2017, Hazaribag: 960 people suffering from epilepsy and mental diseases had an opportunity to continue their treatment with medicines free of cost under the mental health camp organized by NBJK with support of Ranchi Institute of Neuro Psychiatry & Allied Sciences (RINPAS), Ranchi under the program of Support to Social Workers & Small NGOs in partnership with Bread for the World, Germany.
The health camp has entertained 909 old with 51 newly enrolled patients referred by social workers and small VOs from rural areas of Hazaribag, Chatra, Giridih, Bokaro, Dhanbad, Koderma, Ramgarh, Devghar districts in Jharkhand. Sister Mary Jose from Holy Family Home for Destitutes, Koderma has come here to get medicines for 37 patients of epilepsy and other mental diseases. She has confirmed about better condition of the patients after the consultancy and medicines by RINPAS doctors. Mr. Alok Toppo (Camp Organizing Team Member, NBJK) has informed that most of the incoming patients are with symptoms of epilepsy, depression, schizophrenia, insomnia, mental retardation and other psychological disorders but they or their caretakers have discarded superstitious practices due to awareness campaign by NBJK and network partners.
RINPAS, Ranchi has sent a 15 members team including 5 Psychiatrists, 4 Clinical Psychologists and 6 paramedical staffs for the camp. Messrs Shailesh, Om Prakash, Neelam, Merry, Pratima, Poorn Prakash Rana, Kamal Kant Pandey, Sujit, Narsingh Prasad and Alok Toppo were members of the camp organizing team. Next mental health camp will take place on 26th December, 2017.