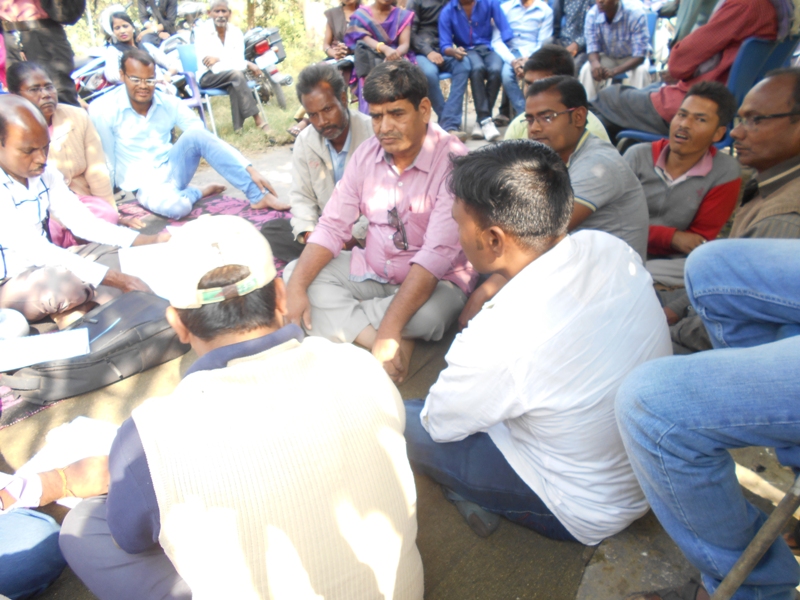 11-12 November, Ichak-Hazaribag: An event of quiz around disability was organized among students of class IX at Project Girls' High School, Ichak under the program on Disability Rights by NBJK with support of AVI-BLF, UK. There were 81 girl children participated in the event and came across knowledge with sensitization over the issue of disability highlighted through the quiz. Mrs. Sujata Prasad (Program Manager) and school teachers have encouraged the girls and distributed prize among the girls like Beauty, Kavita, Shweta, Neha, Priya standing as first to fifth positions as per their performance.
On 12th, Disable Persons Organization (DPO) meeting was convened in premises of Sadar Hospital, Hazaribag. Mr. Rajkumar (President, Viklang Vikas Jankalyan Sangh, Sadar Block) has presided over the meeting called to discuss celebration of World Disability Day on 3rd December. There were 54 PwDs from Sadar, Katkamsaandi, Katkamdaag, Ichak, Churchu, Keredari, Daroo blocks of Hazaribag district. During the DPO meeting, it was planned to organize a sports event on the day at the playground in front of St. Columba's College, Hazaribag.
Also the DPO members have called a representative from Certification section of Sadar Hospital to discuss the lethargic process for issuance of Disability Certificate. These members were much angry and asked the concerned official for cooperation. They demanded for appointment of any specific doctor to issue Railway Pass for them.