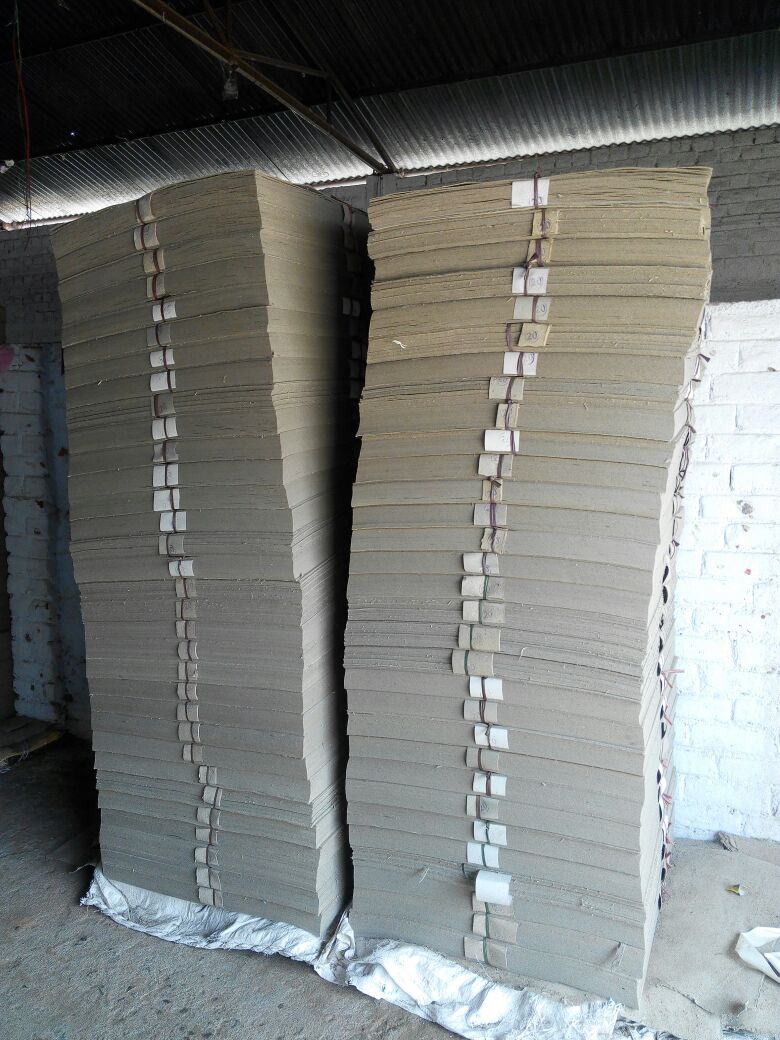 Mill Board or Green Mill Board is made fully from recycled papers and is used in making boxes, note book covers, etc. NBJK has a Mill Board production unit at Ormanjhi (Ranchi). Production is continuously administered and monitored by trained staffs. Due to using of high quality raw material and strict supervision, the millboard is of high quality with greyish colour. Net is used for the production which further gives a smooth finish to the mill board.
High precision is made before cutting which gives a smooth and equal edge. Grading, pressing, and drying is also done under supervision to provide a product with high standards.
Mill Board is available in 10, 12, 14, 16, 18, 20, 24, 28, 32 and 36 Ouns (about 270-1220 gsm), with about 70, 60, 50, 45, 40, 35, 30, 25, 23 and 19 sheets respectively in each bundle of 24KG.
Size of the product is 34 inch X 30.5 inch
Current Price is @ Rs.355 per bundle+taxes
For more information or order please contact: 
Anand Abhinav (9835208925) or Rampravesh Prashad (9934583228)