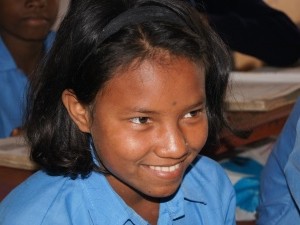 AID Columbus (USA): Association for India's Development (AID) is a volunteer movement promoting sustainable, equitable and just development. AID is supporting for "Education program for Slum Children" in 8 slums of Patna, Bihar. 280 poor disadvantaged children have now access to education, vocational training and health care through this programme.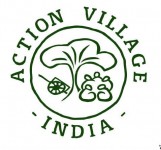 Action Village India (AVI) is a UK-based charity working for change in rural India for 25 years. It is supporting Girl's Education programme through Girls Sponsorship and Accessing Disability Rights project in 5 districts of Jharkhand and Bihar. 80 girls have been supported to continue their education after primary schools and thus delaying their marriage. And 56902 person with disabilities could access government services and entitlements.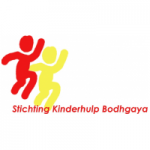 Stiching Kinderhulp Bodhgaya (SKB) is supporting Lord Buddha Home for Children, a home for homeless/orphan children. Currently 57 orphan children are getting motherly care, quality education and health care in Shilounja Village of Bodhgaya. Over 400 youths are also getting vocational training in trades like hospitality beautician, mobile repairing and tailoring with kind support of SKB.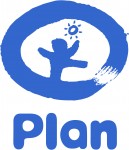 Plan India: Plan in India is part of Plan International, one of the world's largest community development organisations. Plan's vision is of a world in which all children realise their full potential in societies which respect people's rights and dignity. Plan India is supporting for "Child Centered Community Development Programme" in 21 villages of Hazaribag district. 850 children, 105 mothers, 210 adolescents and 756 SHG women are benefited from the programme. Model schools, check dams, birth registrations and sensitisation about girl child are done. In 2013, 39822 children from 323 schools of Hazaribag district, Jhakhand were provided TOMS shoes through Plan India.

Sense International India: Sense Internatinal is one of the world's known organisation working for rehabilitation of deafblind children. Sense International (India) through CLSA is supporting to provide home-based education, mobility, recreation, daily living skills to 66 deafblind or sever disability children in 27 villages of Hazaribag and 13 slums of Ranchi, Jharkhand.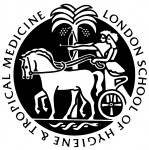 London School of Hygiene and Tropical Medicine supported for "Effective and safe intervention for prevention of Malaria during pregnancy in India" project. In 2013, 671 pregnant women and lactating mothers were surveyed to find the prevalence of malaria. Mothers were observed during ANC/PNC check-ups at govt. health centres.

PATH-OWH supported for "A study on prevalence of Soil Transmitted Helminths". 13506 children from 7 districts of Jharkhand were surveyed under this project.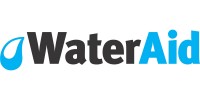 Water Aid India is supporting for "community based WASH initiative for urban poor". About 19800 slum dwellers are provided knowledge about WASH issues. Sanitation facilities, adolescent girl's groups and users group are created for a sustainable change.

Basic Needs and DFID are supporting for "Mental Health and Development" programme which cover 15 districts of Bihar and Jharkhand. Over 3900 men and 2700 women with mental illness are treated every year in partnership with RINPAS. Economical rehabilitation is proved to the person treated with mental illness.

Sightsavers is supporting for Cross CBR (Community Based Rehabilitation) Project in Hazaribag districts of Jharkhand. Over 1900 person with disabilities are getting services like facilitation in disability certificates, pensions, aid & appliance and other govt. entitlements. Loknayak Jaiprakash Eye Hospital, Hazaribag is providing free cataract surgeries of over 2000 poor cataract blinds every years with the kind support of Sightsavers.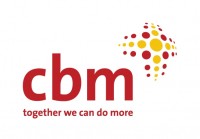 CBM and Australian Aid is supporting for "Integrated CBR and Eye Care services" project in 4 blocks of Dumka districts. Over 1600 person/children with disabilities are getting direct support of home-based education, aid & appliance, ADL (Activity of Daily Living), Orientation & Mobility, facilitation in disability certificate and strengthening DPOs. Over 5000 poor are additionally reached every year through health camps on ENT, Eye and Mental Health. Loknayak Jaiprakash Eye Hospital, Dumka is providing vision restoration of over 1200 poor cataract blinds every year with the kind support of CBM.

Global Giving is supporting for vision restoration of 1000 poor cataract blinds in India.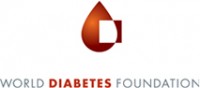 World Diabetes Foundation supported Loknayak Jaipraksh Eye Hospital, Hazaribag of NBJK to start the Diabetic Retinopathy Unit. 10,000 poor patients are diagnosed and made aware about diabetes every year. 10 cases with Diabetic Retinopathy are treated every year.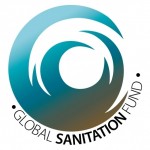 Global Sanitation Fund (GSF) is supporting for "Promoting Sustainable Sanitation in Rural India" project in Simdega District of Jharkhand. Community awareness on open defecation free villages and hygiene practices are reaching to over 20,000 rural people.

Oak Foundation has main administrative office in Geneva, Switzerland and has a presence in eight other countries: Belize, Bulgaria, Denmark, Ethiopia, India, the UK, the US and Zimbabwe. It is supporting for "Housing Improvement for Poor SHG Members" project in 10 Slums of Ranchi, Jharkhand. Over 160 SHG members are getting revolving funds to improve, repair and renovate their homes.

American India Foundation (AIF) is supporting the "Market Aligned Skill Training" of over 1200 youths in 5 districts of Jharkhand every year. Over 70 percent are getting placed in organised sector. Training is being given on Mobile Repairing, Bed Side Patient Attendant, ITes, and other trades as per local need.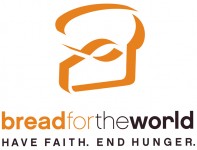 Bread for the Worlds (BFtW) is one of the oldest partners of NBJK. It is supporting for the "Strengthening Small NGOs and VOs". 23 social activists, 4 NGOs, 2000 Women, 2500 farmers and 500 villagers are getting empowered every year.

Carers Worldwide, UK is a charity organization with the mission to enable carers, service providers, policy makers and other stakeholders to recognize and respond to the needs of carers in the developing world. It aims to support, services and recognition for anyone living with the challenges of caring for a family member or friend who is ill, frail, disabled or has mental health problem. Since NBJK works with physically / mentally challenged people and their carers already, Carers Worldwide has extended its support for survey, organization and to find out livelihood options for people dedicated towards service selflessly.

VISION 2020 Australia is a voluntary, non-profit and a charitable organisation registered in the State of New South Wales, Australia. Vision 2020 Australia helped NBJK run Loknayak Jaiprakash Eye Hospital to establish a Vision Center at Sherghati, a sub-division of Gaya district in Bihar where more than 1.5 lac people of a thousand villages live with least eye care facility.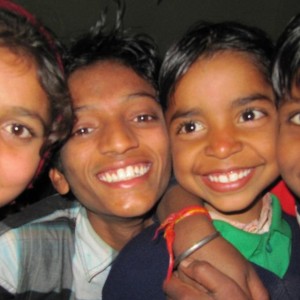 Give India is a donation platform which has scrutinised only about 200 NGOs in India for their transparency and credibility. NBJK is one of the proud partners of Give India. It is supporting for Girl's Education (to reduce dropout rate of girls from school), restoring eyesight of poor cataract blinds, primary education and home for homeless/orphan children.

We are one of the partners of Amazon India's Gift a Smile program.  This program enables you to gift to a cause instantly and conveniently. You will be gifting products from the "Gift a Smile wishlist" created on www.amazon.in , comprising of products that underprivileged children,  women or we need for our various  projects and Amazon will deliver them. You can gift products across various categories like books, toys, games, music, video games, sports equipment, health & personal care among others.  In addition to the products that you gift us, Amazon will donate proceeds received from the sale of these items to us. Amazon India is one of the leading e-tailers in India. Website: www.amazon.in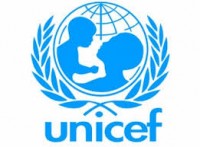 UNICEF is world's largest organisation working on issues related to children. NBJK is partner of UNICEF for "Child Reporters Programme". Annually this programme is reaching to over 3600 children covering 140 govt. schools in 5 districts of Jharkhand.

Johnson & Johnson under CSR is supporting for the girl's education programme to reduce dropout of girls. It is sponsoring the education of 30 girls in Chauparan block of Hazaribag district.

Axis Bank Foundation: ABF is a foundation of Axis Bank Ltd. under CSR. It provides equitable education to various underprivileged individuals across 13 states of India. 100 Remedial Coaching Centres (RCCs) are being run in 80 villages of Hazaribag district of Jharkhand, with the kind support of ABF. 3390 poor and underprivileged children, esp. girls, are getting coaching in Maths, Science and English. ABF is also supporting for "SWABAL" a programme to giving livelihood to 100 disables in one year near their villages. This is one of the first kinds of programme in India.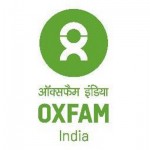 Oxfam India: Oxfam is working in 90 countries to mobilise the power of people against poverty. It is supporting for "Right to Free Public Health and Education" programme. About 10,000 villagers from Hazaribag district are provided knowledge on immunisation, institutional delivery, school enrolment and local bodies are empowered.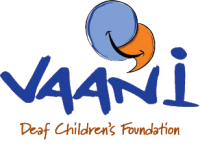 Vaani Deaf Children Foundation through its "Sound of Silence" programme provided training of parents of 72 deaf children in 2013. Trainings were provided on communication, reading and daily activities.

CAF India: Charities Aid Foundation, NDTV and Coca-Cola ( Support my School) supported for "Schools for WASH & Groundwater Recharge in India" project. Drinking water and toilet facilities were constructed in 4 schools of Jharkhand benefiting 1469 girls and 819 boys.

CEDPA is supporting for "Use of Mobile technologies by communities to improve maternal health services" in 20 villages of Ranchi District. About 500 pregnant women and lactating mothers are getting benefit from this project.

State Bank of India (SBI) under CSR supported for a Bus to organise eye camps in remote areas and bring poor cataract blinds to the base hospital. Yearly over 1000 patients are transported with the Eye Care Bus.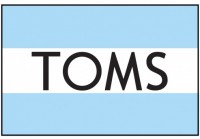 VMANNN and TOMS are supporting to cataract surgeries of poor cataract blinds.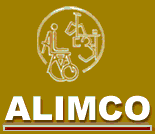 ALIMCO is supporting for Aid and Appliances for person with disabilities (PWDs). over 470 person with disabilities are getting Aid and Appliance free of cost for better mobility and communication.

LAYA supported for "CDM & SDI: enabling people's voice in policy choices" project in Hazaribag district of Jharkhand. 5 CDM projects were identified and policy advocacy on CER was done.

HDFC Bank Ltd. under CSR is supporting the vocational training of over 500 poor, dropout youths in ITes, Bed Side Patient Attendant, and Mobile Repairing through "Market Led Career Oriented Training Programme to Reduce Poverty" project. Over 70% are getting placed in organised sectors after completing their training.

Sir Ratan Tata Trust (SRTT) is one of the oldest philanthropic institutions in India established in 1919, and has played a pioneering role in changing traditional ideas of charity. SRTT is supporting over 850 rural households of SHG members and farmers in 39 villages of Khunti district of Jharkhand through "Ensuring Food Security & Livelihood".

Collectives for Integrated Livelihood Initiatives (CInI) works comprehensively towards livelihood enhancement of tribal communities by sustainable natural resource management predominantly the land, water and forest triad. CInI is supporting 24 small and marginal farmers in 6 villages of Khunti for "Livelihood Enhancement through Pig development".

IL&FS is supporting for the vocational training of over 200 BPL (Below Poverty Line) youths. The project is covering 5 districts of Jharkhand. More than 80% of the youths are getting placed in organised sector.

Usha International Ltd. (UIL) under CSR is supporting 375 poor disadvantaged women and 2250 village girls in 31 districts of Bihar and Jharkhand to have sustainable livelihood through sewing training. UIL is also supporting women with free sewing machines.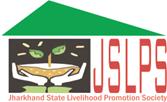 JSLPS is supporting 630 SHG women in Pakur District of Jharkhand through "Financial Inclusion" so that SHG women know about financial activities, have access to banks and space in village affairs.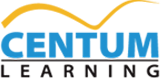 Centum Workskills Ltd. is supporting vocational training of 90 youths in store operation assistant through NSDC STAR project.

Jharkhand State Watershed Mission through Govt. of Jharkhand is supporting over 2500 farmers in 102 villages of Koderma and Dumka districts of Jharkhand through watershed programme. 11654 hectares of land will be brought under watershed by 2017.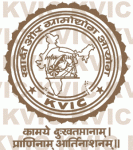 Khadi and Village Industries Commission (KVIC) is supporting for EDP under PMEGP for entrepreneurs in Koderma district of Jharkhand.

Central Social Welfare Board through Govt. of Jharkhand is supporting for "Family Counselling Centre". More than 100 family disputes are treated every year.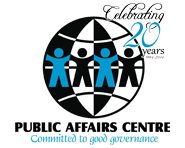 Public Affairs Centre is supporting for "Community Monitoring and Audit of Pradhan Mantri Gram Sadak Yojna( PMGSY)". 20 PMGSY roads in 4 districts of Jharkhand were audit by 60 trained community members in 2013.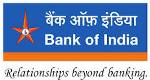 Bank of India under CSR is a premier and one of the oldest commercial banks in India. The Bank was founded in 1906 and became nationalized in 1969. Today the Bank has over 450 branches in Jharkhand and it works as the lead bank in 14 districts here. BOI supports NBJK for eye screening camp and cataract surgery by Loknayak Jaiprakash Eye Hospital situated at village Bahera in Chouparan block of Hazaribag.

IDBI Bank under CSR is an Indian government owned financial service company. It was established in 1964 by an act of Parliament to provide credit and other financial facilities for the development of the fledgling Indian industry. It sponsors cataract operations for poor people at Loknayak Jaiprakash Eye Hospital run by NBJK.

NTPC Ltd. or National Thermal Power Corporation Limited is an Indian Central Public Sector Undertaking (CPSU) under the Ministry of Power, Government of India. Under CSR, It supports for eye screening camps and cataract surgery for poor people in those areas through Loknayak Jaiprakash Eye Hospital by NBJK.

 NBJK is registered at GuideStarIndia